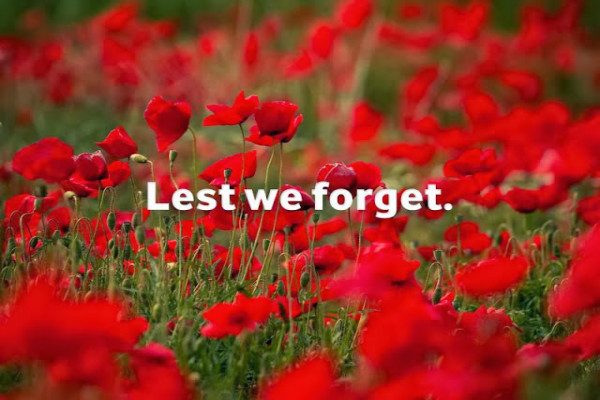 "They shall grow not old,
as we that are left grow old; Age shall not weary them,
nor the years condemn. At the going down of the sun and in the morning
We will remember them; Lest we forget "
On the 27 of April students from Macquarie Grammar School took part in commemorating ANZAC Day. ANZAC Day or the 25th of April marks the anniversary of Australian, New Zealand, British and French soldiers landing on the beaches of Gallipoli in Turkey. Many people believe that Gallipoli was just another battle fought in the First World War but to Australia it was much more, Gallipoli was the first major battle Australians fought as a nation with soldiers enlisting and volunteering from all states of Australia Gallipoli lasted for eight (8) and a half months, consuming the lives of 7,600 Australians and 2,500 New Zealander soldiers, and as if those numbers weren't enough another 24,000 young men were injured. Most of the time these numbers would seem very distant to modern society as the ANZACs are sometimes made out to be hardened soldiers ready for war, but in actual fact they were fathers, brothers and friends just like us. Among the wounded lies James Martin an Australian who enlisted and first set foot on the shores of Gallipoli in September 1915 and was part of the 21st battalion. James died on the 25th of October, at the tender age of 14.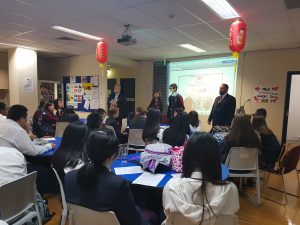 We lost the fight at Gallipoli and to this day people still ask why we celebrate it? The answer is, we don't.  In my five (5) years of cadets, there was one major point that was always made clear, we don't celebrate memorial days such as ANZAC Day, we commemorate, thank and respect the men and women who took part and fought and died for people like us, back home. Along with the help of the SRC (Student Representative Council) they raised funds to donate to a charity named Legacy.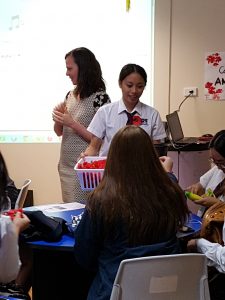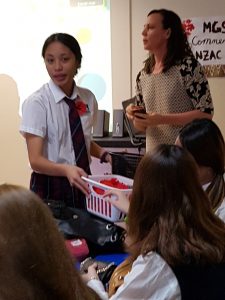 This charity helps the families of our veteran soldiers recover from their grief and pain to help their children deal with the trauma of losing an immediate family member.
James Paterson (Year 11)