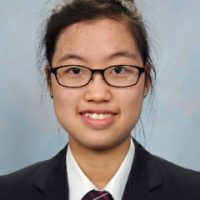 Dear MGS students,
You might remember me as the "straight A" kid that does nothing but study , the girl who cried during her graduation speech, or the person whose face was plastered on the school website for her 98+ ATAR. Some of you will simply remember me as Bao.
As a recent graduate, I envy you a lot because you still have the chance to enjoy your time at MGS. I feel privileged to have been a part of MGS, all the more so now that I have graduated.
Learning at MGS gave me the freedom to do whatever subject I wanted -- hence my unusual subject combinations of ESL, Japanese, Visual Arts and Maths Extension 1&2 -- and I think a big part of my success came from having that freedom of choice. I was struggling a lot with my subject selection during the start of year 12. All of my teachers were indulgent enough of me to allow as much time as I needed to decide, and considerate enough not to influence my choices, for which I am immensely thankful.
I am also thankful for the unending support with which MGS teachers provided me. There were teachers who were willing to stay for hours after school to help me with my subjects and who organised extra lessons, who sought me out because they noticed I was having problems, who halted class to give me space because I was crying from pressure. Fellow MGS students, you are under the guidance of the kindest and most wonderful people, and I hope you appreciate them.
Now that I have entered university and am experiencing first hand its early pressure, I find myself wishing I could go back to high school sometimes. A few days ago I did come back to MGS and was delighted to find myself welcomed by students and staff alike. For an international student who travelled to Australia alone, MGS is my home away from home.
Dear MGS students, I hope you have as wonderful an experience at MGS as I did. Work your hardest and enjoy your school life to the fullest. I wish you all the best with your upcoming exams, and remember: all things pass. So go pass your exams!
Good luck,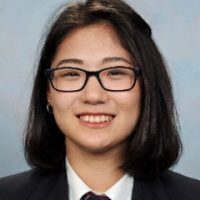 After I graduated, I can definitely say that I spent two meaningful years at MGS. The school has an inclusive and friendly environment that made me feel welcomed the moment I stepped in. I adapted into the new environment quite quickly, thanks to all the staff at MGS, who are always there to help. Moreover, my leadership skills developed due to my experience of being the school captain. I would like to thank all of the teachers and students who trusted me with this opportunity. I grew a strong bond with this school over time, and I am sure that high school will be an unforgettable period of my life.
I moved to MGS when I was year 11 and I am still very satisfied with my decision. In my previous school, it was difficult for me to get along with some of the local students, however in MGS it was different. Everyone at school was friendly, so it made me become keen to attend school. There was lots of nice teachers in MGS and they all helped me to achieve strong HSC results. I thank MGS for not only helping me to achieve a good result, but also giving me an enjoyable two years that I will never forget.
Soolim KIM
Graduate of Class 2016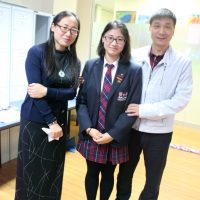 吕奕风自从到了新的学校,在学习生活两方面均有明显的变化,同时自信心得到增强,尤其当选学生会主席后,我感觉到了她的上进心,责任心有了长足进步,同时并没有影响学习成绩,反而促进了学习成绩的提高!放假回国期间我看到了她的作业及考试试卷,更感觉到学校的教育真正是重在培养孩子的能力,在参加她的毕业典礼时,她的演讲更是让我感到让她来这个学校完成高中学业,是我们的最正确的选择!
(Translation: We have noticed obvious changes in our daughter, Yifeng. Since her first day at Macquarie Grammar School, she became more confident, independent and more motivated. She started to love going to school, participating in various activities and trying hard in everything. We were so proud when she decided to run for the School Captain. It is good to see that she would like to take on more responsibility, both at school and back at home. We made a wise choice sending her to attend MGS, because she has improved enormously in every possible way with the help and guidance from her teachers. MGS is cultivating our children to become all-round achievers on top of academic achievements.)
Aijie GAO
Parent for an overseas student